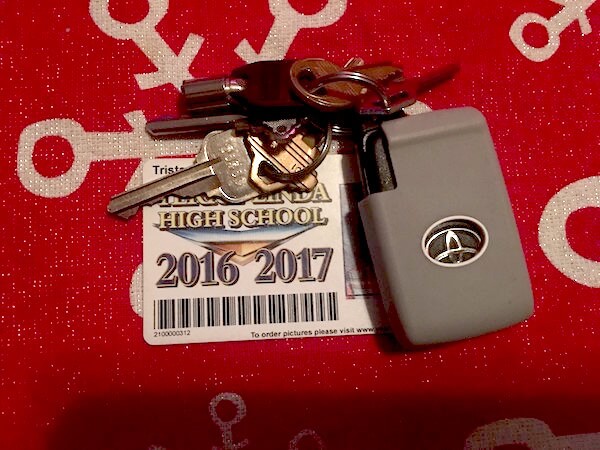 Drinking in high school can lead to DUI under 21 charges. I have four high school students, and I constantly hear from them about their "friends" who are drinking already. Now, we all know that it is illegal to drink alcohol before you are 21 years old. But, what are the consequences of drinking alcohol before you are 21years old?

If you drink and drive and you are under 21, there are some major consequences. First, it is important to point out that if you are under 21 and you are driving, the legal limit is 0.00. So, you can suffer consequences if your blood alcohol level is 0.01 or higher. California Vehicle Code Section: 23136 makes it unlawful for someone under the age of 21 to operate a Motor Vehicles.If the California Department of Motor Vehicles find that you drove a motor vehicle when you had a BAC of .01 or higher, they will suspend your driver's license for 12 months, or they will delay your ability to obtain a driver's license for 12 months. Vehicle Code Section 13353.2.

You may say, "then I won't drive." This is a smart decision, but if you are under 21 and you are found in possession of alcohol(violation of Business and Professions Code Section 25662), you will lose your license for a period of 12 months(Vehicle Code Section 13202.5). Or if you drink and then go out in publicand you are convicted of being drunk in public (Penal Code Section 647(f)), then you lose your license for one yearalso (Vehicle Code Section 13202.5).

Then there are the "unforeseen consequences." If the DMV decides that you were under 21 and you drove a motor vehicle with a blood alcohol level of 0.01 or higher, and they suspend your license for one year (even if no Court takes any action against you), and within 10 years you are charged with driving with a blood alcohol level of 0.08 or higher (Vehicle Code Section 23152), the Courts may see this as your first offense, but the DMV will consider it your second offense, and you may lose your license for an additional year, and may have to complete an 18 month Multiple Offender DUI program in order to get your license back.

Additionally, a conviction for a DUI or a minor in possession or Under 21 Driving Under the Influence, may prevent you from a career in many fields. Many law enforcement agencies will not hire someone convicted of any of these charges. Some branches of the Military will not recruit anyone who is on probation or may not be allowed to drive. Be aware of the risks you take if you are under 21 and decide to drink alcohol. That "one beer" may affect the rest of your life, and I doubt it will be worth it in the long run.

If you are arrested for any of these offenses, hire a skilled criminal defense attorney to help you immediately.